National Recognitions for Honolulu Ophthalmologist Neda Nikpoor, MD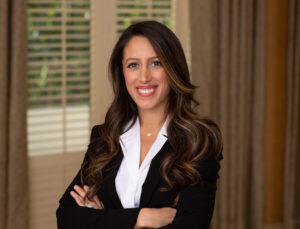 Honolulu ophthalmologist Neda Nikpoor, MD ended 2020 with two significant national recognitions—from both MilliennialEYE and Rising Stars in Ophthalmology—for her innovative work and career achievements:
MilliennialEYE
Dr. Nikpoor was featured in an in-depth interview as "One to Watch" in the digital magazine MilliennialEYE, which is described as "a publication and online community for the future leaders in ophthalmology." Each issue showcases one standout ophthalmologist who shows great promise in the field. Dr. Nikpoor's feature was published in the September/October 2020 Issue of MilliennialEYE and her interview with Neda Shamie, MD details much of her training, career, and projections for the future of ophthalmology. Both current and potential patients are encouraged to read the full text of this article to learn more about Dr. Nikpoor and find out why she is such an asset to the Aloha Laser Vision Team. The article goes into great detail about Dr. Nikpoor and how she developed her passion for ophthalmology and helping others.
Rising Stars In Ophthalmology
Dr. Nikpoor was named among nine Rising Stars in Ophthalmology for 2020! She is featured on the Rising Stars in Ophthalmology website alongside other innovative clinicians and surgeons who are relatively early in their careers and well-known for their presentations at national meetings. In November 2020, Dr. Nikpoor recorded a virtual talk titled "Are Light Adjustable Lenses the Future?" which is posted and viewable on the Rising Stars in Ophthalmology website. At Aloha Laser Vision, Drs. Faulkner and Nikpoor are currently performing cataract surgeries and refractive lens exchange (RLE) procedures using the revolutionary RxSight™ Light Adjustable Lens and achieving outstanding results for their patients.
Are you interested in scheduling an appointment with Neda Nikpoor, MD to discuss your vision? Please contact Aloha Laser Vision today to speak with our friendly team!
Contact Us

For More Information
Email Us
808-792-3937