LATISSE® Eyelash Lengthening
LATISSE® is an FDA-approved prescription for the treatment of inadequate eyelashes, growing them longer, darker, and fuller. Consistent nightly applications of the serum will gradually thicken and lengthen your eyelashes. LATISSE® can grow your eyelashes in about one month, but the full result is often seen in approximately 16 weeks.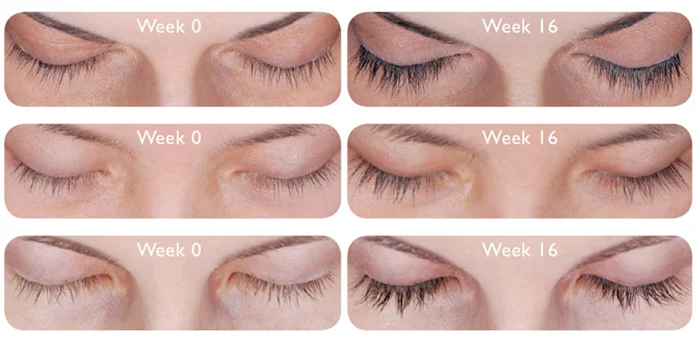 ALPHAEON BEAUTY Eyelash Serum
For the treatment of thinning eyelashes, we offer ALPHAEON® BEAUTY Eyelash Serum. This non-prescription product is designed to hydrate, condition, and strengthen eyelashes to give them a longer, thicker appearance. The serum is to be applied once daily to the base of the upper eyelashes. There the serum fortifies the lashes and encourages healthier, more robust growth. Most patients who use the serum daily as directed notice improvement within 28 days. The majority of women who have used ALPHAEON® BEAUTY Eyelash Serum agree that consistent use of the product delivered improvement in the overall appearance of their eyelashes.

To find out which eyelash treatment option is best for you, please contact Aloha Laser Vision today.
*Individual Results May Vary