Cataract treatment at our Honolulu, Hawaii offices is designed to maximize your comfort and safety. A comprehensive eye exam is the first step. All parameters of your vision are measured, with and without the corrective lenses you've been using. You will undergo a review of your health history, including information about your current medications, previous eye treatments and prescriptions, and any evidence of allergies.
Preparing for Cataract Surgery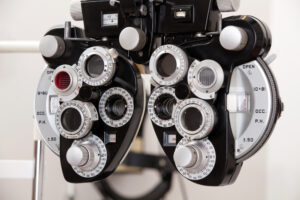 As part of the exam, your eyes will be dilated to help detect any sign of disease. Dr. Faulkner will determine whether cataract surgery with an IOL is right for you. If cataract surgery will be performed, sonar measurements of your eye will be taken, and tests will be conducted to determine the power of the IOL needed. Once the measurements and results of the exam are available, Dr. Faulkner will discuss your treatment options with you, as well as any possible complications involved. All of your questions will be addressed with patience and expertise.
Finally, one of our experienced surgical counselors will go over your pre-operative and post-operative care and instructions with you. If one of the advanced technology lenses is your treatment plan, our refractive surgery counselor will also discuss your pricing and payment options.
The Cataract Surgery Process
The cataract surgery itself takes only about 10 minutes; it's a "same-day surgery." First, for almost all of our patients, the eye is anesthetized with anesthetic drops or gel (it's extremely rare for an anesthetic shot to be appropriate). Two very small incisions must be made to position some precision instruments. The cloudy cataract lens is then broken down into tiny fragments by ultrasonic waves (not a laser!) delivered by a small probe. The fragments of the old lens are removed through a tiny, self-sealing incision, and a new IOL is implanted. Some eye drops to prevent infection and reduce inflammation are then put in the eye, completing the procedure. Patients can return to their normal activities within 24 hours.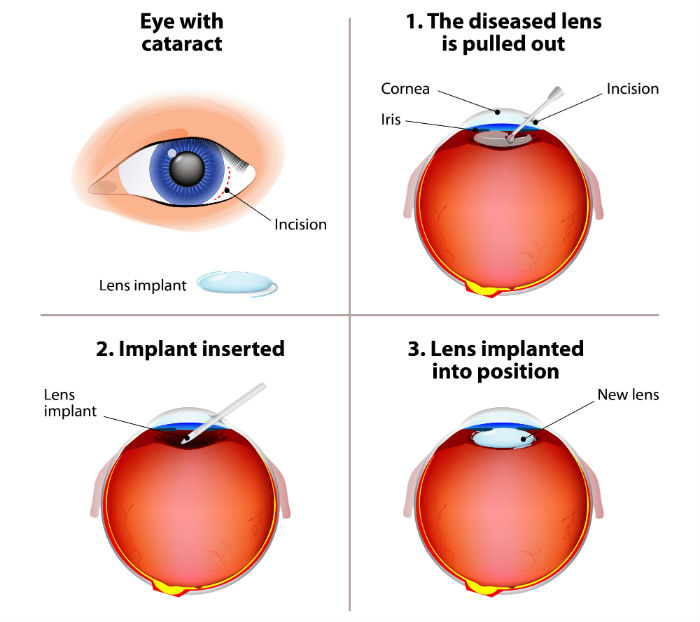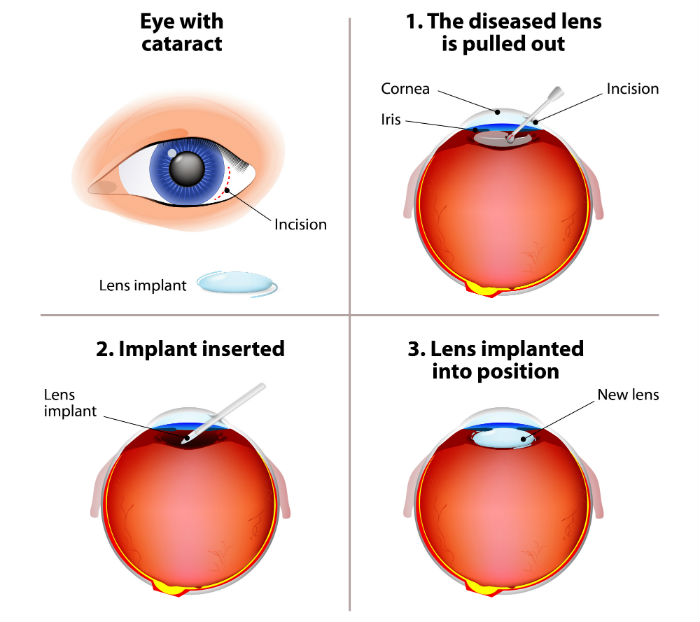 Complications from Cataract Surgery
The advanced technology IOLs are used with the same safe, proven cataract surgery performed on more than seven million eyes each year. Current studies indicate that 98 percent of people who undergo cataract surgery have no complications. Significant complications are extremely rare. Most of the complications seen are minor infections, irritation, and inflammation—all easily treated.
Though cataracts can severely impair your vision, Dr Alan Faulkner offers a number of options for cataract removal and lens replacement. He can help determine which treatment is most effective for you. For more information about cataracts and cataract surgery, contact Aloha Laser Vision in Honolulu, Hawaii.
This was the best experience in the medical office that I've ever been a part of. Everyone was professional and treated us well. Very few medical facilities will live up to this one I recommend them for this incredible procedure.

Tina Clarice Jerry

February 08, 2017

12345