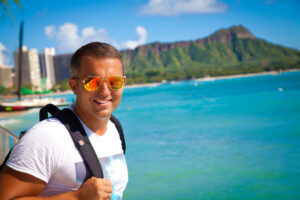 Refractive Lens Exchange is surgical procedure where your eye's natural lens is replaced with an artificial one in order to reduce your dependence on glasses and/or contact lenses. Though artificial lenses have been traditionally used in cataract surgery, the advancements of this newer technology can now improve a patient's distance and/or near vision. RLE can be an excellent alternative for patients who are not good candidates for LASIK vision correction.
The Refractive Lens Exchange procedure requires a very small incision made at the base of the cornea and is typically completed in about 20 to 25 minutes.
There are several advantages to the refractive lens exchange procedure, including:
Quick visual recovery
Permanent results without the use of a laser
Eliminates the need for cataract surgery in the future
Eliminates the dependence on glasses and contact lenses
Aloha Laser Vision is dedicated to meeting the vision needs of our patients by providing safe, high-quality eye surgery procedures. We are proud to serve patients from Honolulu, Hawaii and beyond, and look forward to helping them attain their optimal vision. Please contact Aloha Laser Vision today to learn more about how we can help.