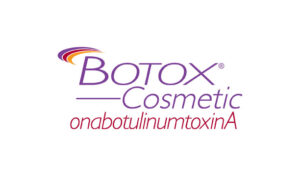 FDA-approved BOTOX Cosmetic is the number one non-surgical treatment for facial wrinkles and creases. The efficiency and effectiveness of BOTOX Cosmetic is unrivaled, and patients can receive treatment in as little as 15 minutes—without the need for downtime or recovery. At Aloha Laser Aesthetics, Dr. Alan Faulkner performs all BOTOX Cosmetic injections. He is highly-trained and experienced in effectively treating many areas of concern with BOTOX Cosmetic and creates beautifully balanced results.
If you are interested in learning more about treatment with BOTOX Cosmetic, please explore the educational sections provided below, or contact our practice.
What is BOTOX® Cosmetic?
BOTOX Cosmetic is a neurotoxin injectable used to treat "dynamic" wrinkles, which are caused by repetitive contraction of muscles. The active ingredient in BOTOX Cosmetic, botulinum toxin, can prevent certain facial nerves from creating muscle contractions, usually for about three to four months. The absence of muscular movement allows the skin to smooth for a more youthful look. By relaxing these underlying muscles, BOTOX Cosmetic can help men and women achieve smoother skin and appear younger.
Which Areas Can BOTOX® Cosmetic Treat?
Injections of BOTOX Cosmetic can be administered in several areas of the face to reduce wrinkles. Common treatment areas include:
Frown lines (furrows) between the eyebrows
Horizontal wrinkles along the forehead
"Crow's feet" wrinkles at the outside corners of the eyes
Muscular bands along the underside of the chin and upper neck
Wrinkles on the nose called "bunny lines"
"Marionette lines" extending from the corners of the mouth along the sides of the chin
Vertical wrinkles around the outside of the mouth and lips ("smoker's lines")
To maintain results long-term, regularly scheduled BOTOX Cosmetic treatment sessions can be arranged with guidance from your injector.
Can I Combine BOTOX® Cosmetic with Other Aesthetic Treatments?
It is common for BOTOX Cosmetic treatments to be combined with other aesthetic treatments to achieve more comprehensive facial rejuvenation. For example, patients often incorporate BOTOX Cosmetic into treatment plans that include ICON™ laser skin resurfacing or DiamondGlow™ microdermabrasion to achieve smoother, more radiant skin. Dr. Faulkner can recommend additional treatments we offer at Aloha Laser Aesthetics that can help you reach optimal results.
What Are Preventative BOTOX® Injections?
Many of our patients choose to undergo BOTOX Cosmetic treatments before their wrinkles have started to appear. Alternatively, they may wish to get injections at the very earliest sign of dynamic lines or wrinkles. This strategy, sometimes referred to as "preventative BOTOX," can be incorporated into the beauty regimens of patients as young as 18. If you are interested in preventative BOTOX injections, Dr. Faulkner can help you determine whether you are a good candidate during an initial consultation.
What Happens During Treatment with BOTOX® Cosmetic?
After a discussion of the area(s) you'd like to treat, Dr. Faulkner will ask you to apply some ice to the region receiving the injections. The ice helps desensitize the skin; however, if you require additional numbing you can request a topical anesthetic. Next, the skin is cleansed with an alcohol swab and the injections are administered to the targeted muscles with a very thin needle. The injections are performed quickly and most patients report feeling very little, if any, discomfort.
What Results Can I Expect After Treatment with BOTOX® Cosmetic?
The results of treatment with BOTOX Cosmetic do not appear right away. Typically, it takes between five to seven days for results to develop. After about two weeks, BOTOX Cosmetic should reach its peak effect and wrinkles in the treated area should appear dramatically reduced. If you require additional relaxation of your facial muscles to reach your cosmetic goal, we recommend you return to see Dr. Faulkner (two weeks from the initial treatment) for an evaluation of your results and the appropriate number of follow-up injections.
What Side Effects Are Common After BOTOX Injections?
When the injection is performed by a qualified provider, BOTOX Cosmetic side effects are generally minimal. Some patients report mild swelling, bruising, or redness; however, these typically dissipate within a few days. Please feel free to direct any questions related to BOTOX Cosmetic side effects to Dr. Faulkner.
How Long Do the Effects of BOTOX® Cosmetic Last?
BOTOX Cosmetic gradually loses effect over about three to four months; though, this estimate can vary from patient to patient. To keep wrinkles from returning, you can receive another BOTOX Cosmetic treatment from Dr. Faulkner.
What Are Alternatives to BOTOX Cosmetic?
While BOTOX Cosmetic is one of the most widely used injectables for combating dynamic wrinkles, you may be better suited for another treatment depending on your unique needs. For instance, Jeuveau™ is another botulinum toxin injectable that was developed to reduce moderate to severe glabellar (frown) lines. Alternatively, if your age-related blemishes are the result of volume loss in the face or lips, Dr. Faulkner may recommend a hyaluronic acid-based dermal filler, such as Revance® RHA® or Restylane®. In any case, he can help you choose the perfect treatment for your individual aesthetic goals after thoroughly examining your skin.
How Much Does BOTOX® Cosmetic Cost?
The price that you pay for BOTOX Cosmetic treatment is determined on a per unit basis. A quick phone call to our practice can tell you more about the exact cost of BOTOX Cosmetic treatment at any given time. You can also learn about special package pricing that may be available by bundling BOTOX Cosmetic with additional aesthetic treatments such as ICON™laser skin rejuvenation sessions, TempSure™ Envi skin tightening sessions, and others.
During a consultation, Dr. Faulkner can give you an estimate of how many BOTOX Cosmetic units can accomplish your aesthetic goals in any new treatment area. If you have undergone BOTOX Cosmetic treatments at Aloha Laser Aesthetics before, we will have the details of your previous treatments on file and can make any necessary quantity adjustments.
For patients who are interested in using financing to help pay for the cost of BOTOX Cosmetic treatments, we can discuss options that are available through ALPHAEON™ CREDIT. Approved applicants can qualify for monthly payment plans that make the aesthetic treatment you desire more budget-friendly.
Are you considering BOTOX Cosmetic to achieve a more youthful-looking face? We welcome you to contact Aloha Laser Aesthetics today to schedule an informative consultation with Dr. Faulkner.
*Individual Results May Vary