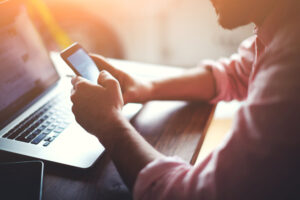 Although LASIK is a significant investment, a lifetime of glasses and/or contact lenses is considerably more expensive. In addition to accepting VISA, MasterCard®, American Express® and Discover®, we offer several financing options including fixed, low monthly payment plans and no-interest payment plans for up to 24 months for qualified applicants. In the long run, the difference between the cheapest and the best LASIK surgery center may only be a few dollars a month. A properly equipped and well-designed laser facility along with a well-trained, experienced staff is a considerable investment, but is necessary to achieve consistently good results.
We are also pleased to offer Alphaeon™ Credit financing options, which specializes in financing for refractive surgery procedures. Our LASIK counselors can assist you with finding an affordable payment option that fits your budget. To learn more about financing your LASIK procedure, please contact Aloha Laser Vision in Honolulu, Hawaii today.
Alphaeon™ Credit
Alphaeon™ Credit is now offering a $99/month Budget Pay Plan to qualified applicants!* Additional flexible payment options are available. Click the banner below to apply:
*When you use your ALPAHEON CREDIT card account, interest is accessed on the promotional credit plan purchases at an APR of 14.90% The length of the promotional period will be determined by the payment amount. Fixed minimum monthly payments for this plan during the promotional period will be a predetermined amount based upon the purchase amount. Required minimum purchase of $799 for the $99 plan. Maximum purchase of $4,500 for the $99 month plan. Minimum interest charge of $2.00 per credit plan.
Contact Aloha Laser Vision
We invite you to contact Aloha Laser Vision for further information or to schedule a consultation to discuss your eye care concerns. Please contact Aloha Laser Vision today to learn more about your financing options and how we can meet your vision needs.
*Individual Results May Vary