Neda Nikpoor, M.D., Diplomate American Board of Ophthalmology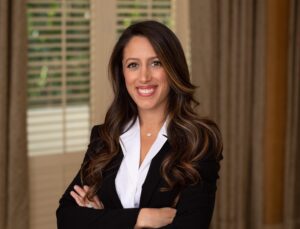 Dr. Neda Nikpoor is a fellowship-trained and board-certified ophthalmologist performing cataract, cornea, and LASIK surgery at Aloha Laser Vision. As a highly acclaimed ophthalmologist, Dr. Nikpoor has made a positive global impact during her career.
After receiving her medical degree from the University of Oklahoma, Dr. Nikpoor went to Miami for her residency in Ophthalmology at the #1 eye hospital and residency program in the United States. After completing her residency at the Bascom Palmer Eye Institute, she remained for her fellowship in Cornea, External Disease, and Refractive Surgery. Her work has led to numerous publications in prominent peer-reviewed publications, such as Ophthalmology, Cornea, and The American Journal of Ophthalmology. She has been invited to present her work at numerous regional, national, and international meetings. She has also published several textbook chapters. She is a CRST Journal Section Editor and also serves in a leadership role in the American Society of Cataract and Refractive Surgeons.
Upon completing her formal training, Dr. Nikpoor elected to spend a year serving those less fortunate and restoring sight for the poorest of the poor. She was selected for a unique fellowship opportunity during which she performed hundreds of complex cataract and cornea surgeries and taught extensively in Asia and Africa. She worked as a clinical instructor at Stanford University while in the United States. During this time, she worked with the Himalayan Cataract Project, a non-profit organization that has revolutionized the way ophthalmology is practiced in the developing world. With 13 million people in the world blind from cataracts, Dr. Nikpoor's passion when she is not at Aloha Laser Vision is doing everything she can to help eradicate global blindness.
After her year of service, Dr. Nikpoor provided state-of-the-art cataract, refractive, and cornea care to her patients in Orange County, California. She left her practice in Southern California to join Dr. Alan Faulkner at Aloha Laser Vision. She was impressed by Dr. Faulkner's unique combination of using cutting edge technology to deliver the best possible visual outcomes while also treating patients like family.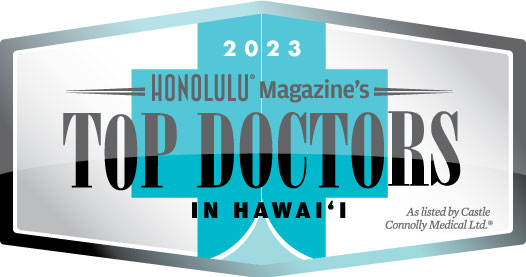 Aside from her deep commitment to helping her patients see better—whether by using the best technology available here in Honolulu or through innovative, cost-effective solutions in the developing world—Dr. Nikpoor loves exploring Hawaii with her husband. She enjoys yoga, sailing, surfing, hiking, and rock climbing.
Education
B.S. in Microbiology with minor in Medical Humanities, summa cum laude, University of Oklahoma
B.A. in Spanish, University of Oklahoma
M.D., University of Oklahoma College of Medicine
Professional Training
Internship, John Peter Smith Hospital
Ophthalmology Residency, Bascom Palmer Eye Institute
Fellowship in Cornea, External Disease, and Refractive Surgery, Bascom Palmer Eye Institute
Fellowship in Global Ophthalmology, Byers Eye Institute at Stanford University
Skills & Expertise
As a cataract, refractive, and cornea specialist at Aloha Laser Vision, Dr. Neda Nikpoor provides the full scope of procedures and treatments to prevent blindness, achieve vision correction, and improve eye health.
Cataract surgery:

Cataract removal and implantation of intraocular lenses (IOLs)
Laser-assisted cataract surgery
Specializing in the use of presbyopia correcting and advanced intraocular lenses

Refractive surgery:
Pterygium surgery
Cornea surgery:
Glaucoma treatment:

Minimally invasive glaucoma surgery (MIGS) at the time of cataract surgery
Though she has a broad range of expertise, Dr. Nikpoor's special interest is in helping people achieve freedom from glasses and contacts by using the latest innovations in laser vision procedures. She is passionate that by actively listening to her patients and explaining their options, she can help patients choose the best procedure for their lifestyle and goals.
Throughout her education and professional career, Dr. Nikpoor has had the opportunity to learn from and be inspired by recognized leaders in the fields of ophthalmology and eye surgery. Through these opportunities, she has been able to receive valuable training and career guidance that has helped her become the nationally-recognized ophthalmologist and eye surgeon she is today. Additionally, she has experience in many of the latest surgical techniques, technology, and lenses which help improve patients' outcomes and treatment experiences.
Awards & Recognitions
Visiting Professor at the University of Puerto Rico
Invited to teach at the Alcon® national cataract training course for eye care professionals in Fort Worth, TX
Named among the Super Doctors "Rising Star Honorees" in the category of Ophthalmology
Honored as a "Top Doctor" in 2021 by Women in Medicine
Named as a Castle Connolly Rising Star for 2021
Named as a Castle Connolly Top Doctor for 2021-2023
Named as a Top Doctor in Hawaii by Honolulu Magazine for 2023
Board Certification
American Board of Ophthalmology
Professional Affiliations
Refractive Surgery Alliance
American-European Congress of Ophthalmic Surgery (membership to this prestigious society of ophthalmic surgeons is by invitation only)
American Society of Cataract and Refractive Surgeons
Cornea Society
American Academy of Ophthalmology
Alpha Omega Alpha (honor society membership awarded to the top approximately 10% of medical students for high academic achievement, leadership, professionalism, firm sense of ethics, and commitment to service)
To learn more about our laser eye surgeon, Dr. Neda Nikpoor, or the laser eye surgery procedures we offer at our practice in Honolulu, Hawaii, please contact Aloha Laser Vision.
*Individual Results May Vary