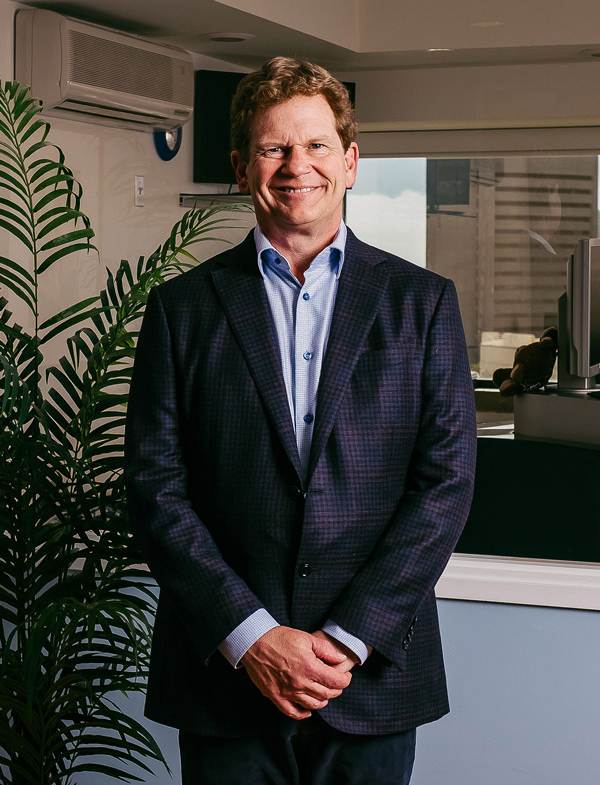 Alan R. Faulkner, M.D., Diplomate American Board of Ophthalmology
Dr. Alan Faulkner grew up in Hawaii from the age of eight, graduating from Punahou High School in Honolulu. He went on to receive his Bachelor of Arts degree from Northwestern University in Evanston, Illinois and graduated from Tulane Medical School in New Orleans, Louisiana in 1986. While in medical school he was elected to the National Medical School Honors Society Alpha Omega Alpha. He remained at Tulane, completing an internship in Internal Medicine, residency training in Ophthalmology, and a Fellowship in Oculoplastics, Ocular Oncology, and Orbital Disease.
His training complete, Dr. Faulkner joined the full-time faculty at Tulane as an Assistant Professor of Ophthalmology before going on to practice general ophthalmology and refractive surgery. In June 2000, Dr. Alan Faulkner joined his father's practice in Honolulu at Faulkner Eye Institute, and in July 2001 founded Aloha Laser Vision, LLC.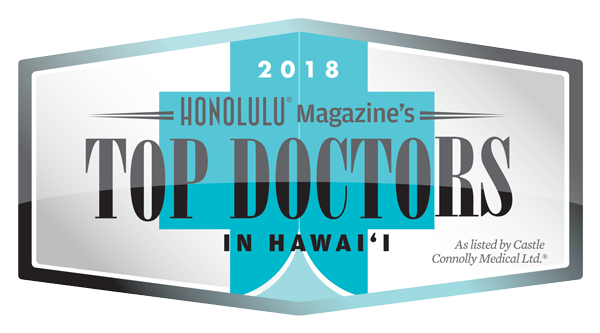 Dr. Alan Faulkner is not only an experienced LASIK and laser eye surgeon, he is also a dedicated listener, and your needs and goals are very important to the treatment process. Dr. Faulkner is committed to developing a full understanding of the results you desire, answering all of your questions, and helping you determine which procedure may be the best option for your ultimate goals. At Aloha Laser Vision, we believe that honest, open communication between patients and staff is key to successful treatment and great results!
Leadership Positions
While at Tulane University, Dr. Alan Faulkner served on many academic committees and held several leadership positions, including:
Residency Program Director of Ophthalmology (four years)
Ophthalmology Section Chief at Charity Hospital of New Orleans
Directing the Oculoplastics, Ocular Oncology, and Orbital Disease Service at Tulane University Medical Center
Board Member and Associate Medical Director of the Southern Eye Bank
Memberships and Associations
Dr. Alan Faulkner is board certified by the American Board of Ophthalmology and currently holds the following positions:
Fellow of the American Academy of Ophthalmology
Member of the American Society of Cataract and Refractive Surgeons
Member of the International Society of Refractive Surgeons
Member of the Hawaii Ophthalmological Society
Alcon Refractive and Clinical Advisory Board
Founding Member of the American College of Ophthalmic Surgery
Why is Board Certification Important for Ophthalmologists?
Ophthalmologists can generally diagnose and treat a wide range of eye conditions, but not all ophthalmologists are created equal. The title of "board certified" indicates that a doctor has completed the intensive training requirements set by the American Board of Ophthalmology to achieve accreditation. In addition to passing written and oral exams meant to demonstrate a higher level of understanding in ophthalmology, board certification signifies a commitment to providing ethical, compassionate, and honest patient care.
With this in mind, turning to a board-certified ophthalmologist for your vision needs can give you the confidence of knowing he or she has gone beyond the bare minimum to provide you with truly specialized care. Furthermore, board certification requires renewal every ten years to ensure doctors are keeping up-to-date with the latest advances in the field of ophthalmology. This continuing education, on top of the rigorous training necessary to become board-certified in the first place, are credentials you deserve in your eye care professional.
Questions to Ask Your LASIK Surgeon
While LASIK surgery is exceedingly common in modern society, selecting a highly skilled eye surgeon to perform your LASIK treatment is still essential to the safety and success of your procedure. During your consultation with a prospective LASIK provider, Dr. Faulkner encourages you to ask questions that can help you gauge the overall experience of a doctor, such as: 
Are you board-certified? As discussed in the section above, board certification is a nationally-set standard that can demonstrate advanced understanding and experience in the various disciplines of ophthalmology, including LASIK surgery. This can make it possible to attain a higher level of patient-doctor trust. 
How often do you perform LASIK surgery? Generally speaking, an ophthalmologist who frequently performs LASIK surgery is more capable of achieving top-notch results when compared to a doctor who only performs a few LASIK procedures per year. 
Do you specialize in LASIK? Specialization in LASIK surgery can give you the confidence of knowing your doctor has attained the highest degree of knowledge and experience in the study of LASIK treatment and vision correction. 
Do you participate in continuing education? Membership to local and national organizations, such as the ​​American Academy of Ophthalmology, often indicate a commitment to staying abreast of evolving techniques in all aspects of eye care. 
To learn more about our laser eye surgeon, Dr. Alan Faulkner, or the laser eye surgery procedures we offer at our practice in Honolulu, Hawaii, contact us today!
*Individual Results May Vary