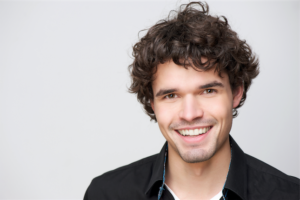 When weighing the pros and cons of proceeding with LASIK surgery, patients at Aloha Laser Vision commonly ask our eye surgeons if LASIK is as safe as wearing contact lenses. The answer to that question often surprises them, as many expect to hear that contact lenses are the safer option. A study in 2006 showed that LASIK may actually pose fewer health risks than long-term contact lens wear. The findings, published in the journal Archives of Ophthalmology, report that contact lens wearers are more prone to serious eye infection and vision loss than patients who undergo LASIK surgery.
It is believed that the reason for these elevated rates of eye infection and vision impairment among contact lens wearers is due in large part to the following:
Contact lenses must be inserted using the fingers, which may not always be entirely clean. Dirty fingers can introduce bacteria and foreign debris to the eyes.

Contact lenses may not be properly cleaned or stored when removed, which can allow bacteria to persist.

Contact lens wearers can sometimes sleep in contacts or wear them for much longer than recommended, which can potentially damage the eye and encourage infection.
Following proper contact lens wearing guidelines and care instructions can dramatically diminish the risk of infection or eye damage; however, if you wish to reduce or eliminate dependence upon contact lenses to see clearly, LASIK surgery may be a viable option. LASIK vision correction surgery can produce exceptional results and help you see more clearly than ever before. If you are a good candidate for LASIK, our surgeons can discuss the types of results you can expect to achieve with surgery and explain the different LASIK technologies we offer at Aloha Laser Vision.
Contact Us

For More Information
Email Us
808-792-3937