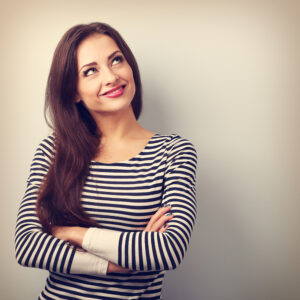 Our patients at Aloha Laser Vision often consider LASIK vision correction surgery to achieve clear vision that no longer requires heavy dependence on glasses and contact lenses. LASIK has the capability of correcting vision for certain patients with nearsightedness, farsightedness and/or astigmatism who are deemed good candidates for the procedure. The degree of improvement and longevity of the results can vary among patients and may differ based a variety of factors. During a consultation with one of our surgeons, he or she will perform a thorough vision exam and discuss the results you may be able to expect from LASIK.
As the eyes continue to age, it is natural for there to be some slight degree of vision change in the years after LASIK treatment. Patients must be aware that, with time, they may require glasses to assist during reading, as LASIK does not treat age-related presbyopia (farsightedness). However, if there is an unusual regression in your corrected vision, you and your surgeon may discuss the possibility of a LASIK touch-up procedure to adjust for newly developed visual impairments. The majority of our patients enjoy vision improvement that lasts with little or no changes for many years following surgery.
Choosing an experienced eye surgeon is the first step in finding out if LASIK can offer you the clear vision you desire. The respected eye surgeons at Aloha Laser Vision can answer any questions you have about LASIK and the most effective ways to improve your vision long-term.
Contact Us

For More Information
Email Us
808-792-3937