The TECNIS® Symfony IOL is Now Available at Aloha Laser Vision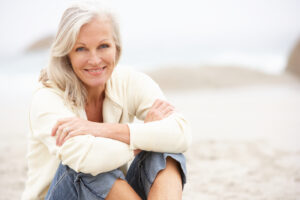 We are pleased to announce that Aloha Laser Vision is now offering the TECNIS® Symfony IOL. The TECNIS® Symfony intraocular lens implant is significant in that it represents the next generation of advanced IOL technology. Recently FDA-approved to restore vision during cataract surgery, TECNIS® Symfony offers several advantages over both traditional monofocal and multifocal IOLs:
Reduction in incidents of halos and glare, which can be problematic with traditional multifocal lenses.
Clearer vision over an extended range of distances.
Vision correction for presbyopia.
Smooth transition between focal points at various distances.
Reduced reliance upon or complete independence from glasses.
TECNIS® Symfony is the only IOL to deliver "extended depth of focus," which means it can provide continuous, high-quality vision at near, intermediate, and far distances. In clinical trials, an overwhelming 77% of patients who received the TECNIS® Symfony IOL achieved 20/25 vision at intermediate distance. Furthermore, patients have been pleased with their results and, in clinical studies, have reported a significant 97% satisfaction rate. If you are interested in finding out if the TECNIS® Symfony IOL is right for you, please contact our office to schedule a consultation with one of our eye doctors.
Contact Us

For More Information
Email Us
808-792-3937