Is it Possible to Achieve Natural-Looking Lip Enhancement?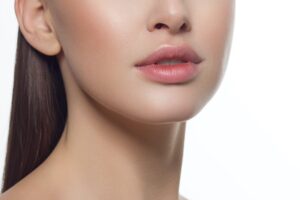 The simple answer to this question is yes — especially when you have Restylane® on your side! When it comes to lip enhancement, Restylane® is arguably one of the best on the market. Restylane® Kysse can be used to smooth and fill out the lips, as well as diminish wrinkles around the mouth and surrounding areas. Made with hyaluronic acid, a substance found in our bodies that helps with collagen production, this lip filler is engineered to contour and smooth lips that have been affected by age or are naturally thin. While we have the entire line of Restylane® fillers in our inventory, Dr. Alan Faulkner has helped numerous patients achieve fuller lips with his use of Restylane® Kysse. This popular dermal filler is designed to enhance your lips while appearing incredibly natural, giving you that youthful, full look you've been wanting. Kysse is known for its unique, subtle way of bringing out the beauty of your smile.
If you'd like to learn more about the Restylane® Kysse treatment, check out the latest blog post on our aesthetics site: "How Can I Achieve Natural-Looking Lip Enhancement?"
To discuss your options for natural-looking lip enhancement, please contact us to schedule an initial consultation. Dr. Faulkner is happy to work with you to achieve your cosmetic goals.
Contact Us

For More Information
Email Us
808-792-3937