Aloha Laser Vision First in Hawaii to Offer KAMRA Inlay for Presbyopia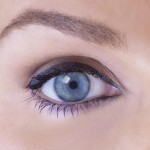 Our team at Aloha Laser Vision is proud to announce that we are the first in the state of Hawaii – and one of very few in the entire country – to offer the KAMRA corneal inlay for the treatment of presbyopia. This innovative device is the first implant to be approved by the FDA for the correction of nearsightedness for patients who have not previously had cataract surgery performed.
The KAMRA inlay procedure entails Dr. Alan Faulkner creating a small pocket with a laser underneath the cornea in one eye, through which the implant is gently inserted. This device has an opening in the center, which permits only filtered light to reach the retina while blocking peripheral light rays. As a result, the patient can see nearby objects more clearly and read with more ease.
With presbyopia being such a common vision problem, we are pleased to offer this new solution as another method for helping patients restore their eyesight. To learn if you are a good candidate for the KAMRA, please contact our office to schedule your consultation.
Contact Us

For More Information
Email Us
808-792-3937