Dr. Faulkner Introduces the Innovative miLOOP™ Device for Cataract Removal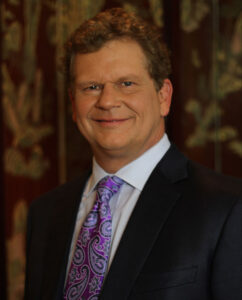 Aloha Laser Vision's Medical Director, Alan Faulkner, MD, is among a select group of leading eye surgeons with early access to an exciting new cataract removal device called the miLOOP. The innovative miLOOP instrument offers a gentler approach for breaking up cataracts during surgery. Compared to the conventional phacoemulsification technique, which uses a specialized probe to apply ultrasonic energy to the cataract, the FDA-cleared miLOOP employs a state-of-the-art nanofilament loop to carefully and completely disassemble the lens without disturbing the rest of the eye. The miLOOP is designed to be far more convenient, thorough, versatile, and safe, helping to increase the potential for better cataract surgery outcomes.
Dr. Faulkner is very impressed by the simplicity and efficacy of the device, and he is optimistic that the miLOOP will be a tremendous benefit for his patients and the more than 25 million people worldwide who are affected by cataracts. As an easily transported, single-use device that does not require a powersource, miLOOP may help provide a safe, simplified solution for cataract patients in remote and underserved areas who often go blind without treatment.
If you or a loved one has been diagnosed with cataracts or is experiencing clouded vision, we encourage you to contact Aloha Laser Vision to schedule a consultation with Dr. Faulkner. During your appointment, he can educate you about cataracts, describe the cataract surgery process, and further explain the many benefits the miLOOP device offers.
Contact Us

For More Information
Email Us
808-792-3937